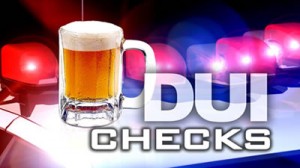 NEWS, FOR IMMEDIATE RELEASE
Contacts: Lt. Jeff Hallock, (714) 647-7042, Gail Krause, (714) 647-1840
DUI Enforcement Operations in Dana Point, San Clemente and San Juan Capistrano
SANTA ANA, California – (July 26, 2013) – Deputies from the Orange County Sheriff's Department's  DUI Task Force will deploy this weekend to stop and arrest alcohol and drug-impaired drivers in the Department's ongoing traffic safety campaign.
DUI Saturation Patrols will deploy on Friday, July 26 at 7:00 pm until Saturday, July 27 at 3:00 am in the cities of Dana Point, San Clemente and San Juan Capistrano.  These patrols will be targeting areas with high frequencies of DUI collisions and/or arrests.
The goal of the program is to reduce the rate at which the citizens of Orange County are killed or injured in DUI related collisions.  Through implementation of these events, the Orange County Sheriff's Department hopes to significantly reduce deaths, injuries and property damage in each of our contract cities.
Deputies with the Orange County Sheriff's Department are committed to working hand-in-hand with our contract city partners in providing a safe environment for the motoring public.
Funding for this program is from a grant from the California Office of Traffic Safety, through the National Highway Traffic Safety Administration.  If you see a drunk driver, call 9-1-1.
###