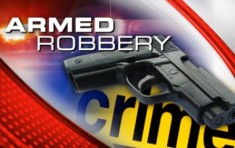 Five male armed-robbery suspects dressed in dark clothes with their faces covered, entered a Walgreens on Euclid Street and Chapman Avenue, in Garden Grove, early this morning at about 4:10 a.m., according to the O.C. Register. They were not there to fill their prescriptions!
The suspects entered the pharmacy, one of which was armed with a handgun, and jumped over the pharmacy counter and began taking codeine bottles and other merchandise, according to the Garden Grove police.
Here's what to do if you are involved in a car accident. If you or someone you know has been in an accident contact Sasooness Law Group, APC
Office: 818-922-7700 Cell: 714-912-2520 (text or call) Email: mroyer@saslg.com www.saslawgroup.com
The robbery suspects then too off in a car, leading the police on a short pursuit going north on Euclid Street.
However during the chase, the suspect's vehicle suddenly caught fire and was burning as it stopped at the intersection of Euclid and Cerritos streets.
The suspects jumped out of the burning vehicle and ran off on foot. They left behind evidence and some personal property, according to KTLA.
The personal property included a handgun that was retrieved with the assistance of the Anaheim police and Orange County sheriff's deputies.
Anyone with information about this incident can contact Garden Grove police at 714-741-5800.