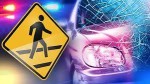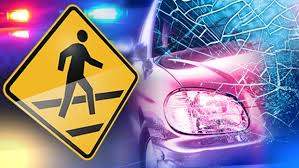 Santa Ana Police Department
Advisory: SAPD Investigating Early Morning Fatal Vehicle vs. Pedestrian Collision
On 10/13/2017 at 0103 hours, officers were dispatched to the area of 1500 E. 17th Street for a report of a vehicle vs. pedestrian collision. Officers arrived and the found a female Hispanic, approximately 50 years of age lying in the eastbound #3 lane of 17th Street just before Concord Street.
The Orange County Fire Authority responded and they determined the pedestrian had succumb to her injuries and pronounced her deceased at the scene. Based on physical evidence and eyewitnesses located, it appears the pedestrian was on the south side of 17th Street and was attempting to cross the street in a northbound direction. She stepped off the south curb into traffic when she was struck by a white Nissan Altima that was traveling eastbound on 17th Street. Investigators have been able to determine the pedestrian frequents 17th and Grand Street and is possibly homeless.
The collision occurred during darkness in the early morning hours and the area was well lit by several street lights as well as ambient lighting from local business. The pedestrian was wearing a dark colored dress with a white top at the time of the collision. Speed, drugs and/or alcohol do not appear to be a factor in the collision. The driver of the vehicle remained at the scene and was cooperative with investigators.
The collision is currently under investigation by the Santa Ana Police Department – Collision Investigation Unit.
The deceased female's identity is being withheld pending next of kin notification by the Orange County Coroner's Office.