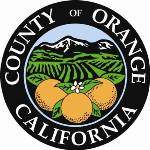 County Concludes 30-Day Motel Program for Individuals Previously Encamped along the Santa Ana Riverbed
Santa Ana, Calif. (April 2, 2018) – As of March 28, 2018, the County of Orange concluded its 30-day motel program for individuals previously encamped along the Santa Ana Riverbed. The program, which began at the end of February 2018, involved 697 individuals and 51 motels throughout Orange County.
While the full text of a memorandum from County Executive Officer Frank Kim is available online, below are highlights from the data.
30-Day Motel Program Data:
Individuals Connected to Motel Housing by the OC Health Care Agency and City Net (Feb. 14 – 25): 697
Individuals Assessed by the OC Health Care Agency: 589 (Individuals not assessed by the OC Health Care Agency included 70 persons evicted prior to assessments, 7 persons who left motels on their own prior to assessments and 31 persons of unknown disposition.)
Placement of Those Assessed by the OC Health Care Agency:

Full Service Partnership (FSPs) (mental health residential treatment): 149 (This includes only those who are confirmed as enrolled in the program.)
FSP Partners (individuals who are not FSP-eligible but staying with a partner who is eligible): 22
Recuperative care: 5
Substance use residential treatment: 23
Crisis residential: 1
Bridges at Kraemer Place: 57
Courtyard Transitional Center: 16
WISEPlace: 5
Nonprofit service providers: 27
Other: 29
Hospitalization: 1
Incarceration: 3
Assessed and did not accept shelter and services: 251
For more information about the County of Orange, visit www.ocgov.com.