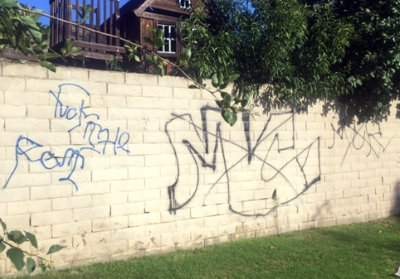 Have you noticed that the City of Santa Ana is no longer responding quickly to graffiti?  The situation has worsened in the past few weeks – it is now common to see crossed out graffiti as gangs try to take the upper hand.  The graffiti is also becoming more intricate.
It is completely dismaying to see how much crime happens in our city.  Don't look to the SAPD for that info. Unlike many other cities in Orange County that provide crime statistics on a regular basis, such as Anaheim, Irvine, Tustin and Fountain Valley, the City of Santa Ana sits on the data.  If it wasn't for Crimemapping.com we would never know how much crime has increased in Santa Ana.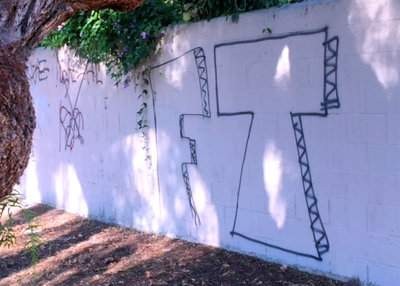 Consider that just in the past week there were over 800 crimes in Santa Ana, according to Crimemapping.com.  You can see the complete categorized breakdown here.  The crimes included 25 Weapons Reports and Assaults with Deadly Weapons.
Santa Ana doesn't just have a growing crime problem.  Our city also has the highest property taxes in Orange County and we pay more for utilities and trash collection than residents of most other cities in Orange County.  And our business license fees and planning permits also cost more that what you will pay elsewhere – and now so do our parking fees.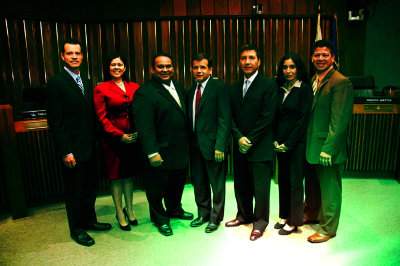 Our City Council features two public school teachers, a guy who spent over 20 years setting up volleyball and soccer games, a failed Realtor who now is an overpaid executive at a non-profit, a former drug dealer for a local gang, and a lawyer who makes a living running bars.  This bunch of clowns overpaid our City Manager with a history of raising taxes and fees when he worked in Phoenix, and hired an inexperienced Police Chief.  Apparently hiring Latino city executives was more important than hiring the right people for these jobs.
Our police department is undermanned and has lost the confidence of the public after SAPD cops beat up an unarmed suspect who had given up after a chase and another group of local cops broke into a medical marijuana dispensary and got caught on video eating marijuana edibles.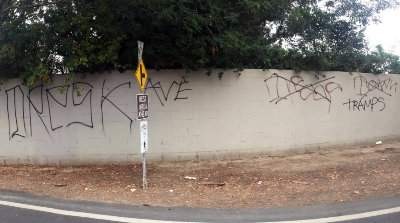 Ironically shutting down marijuana dispensaries has only given more business to our local gangs – who are tussling over drug turf.  Selling drugs is a major source of their income.
The City Council likes to tout what is going on in Downtown Santa Ana but the hipster restaurants and bars that have opened there are overpriced and are not family-friendly.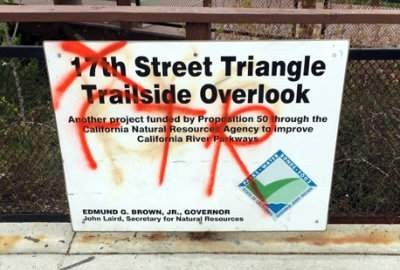 Yuppies keep moving into Santa Ana expecting to find a thriving city and then finding out the hard way that while part of our city is thriving the rest of it is having a hard time.
It is not easy to defeat the Santa Ana City Council incumbents particularly when so many of our residents don't vote.  Things are bound to get worse in Santa Ana before they get better.
Click here to email our City Council.