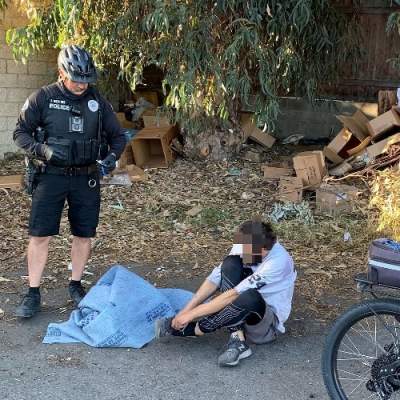 Santa Ana residents are beyond fed up with the dozens if not hundreds of drug addicts that have taken up residency on our streets. Residents often call the SAPD only to find that our police will rarely arrest these vagrants even when there is cause to do so.
In stunning contrast the Cost Mesa Community Policing Unit officers rode 23 miles throughout Costa Mesa, on Tuesday. They made seven drug-related arrests, including one warrant. They also made sure the trash piles they came across got cleaned up.
Why doesn't Santa Ana Mayor Vince Sarmiento make sure this happens in Santa Ana too? While members of our City Council are busy participating in planned riots our city is a mess and it seems that no one at City Hall cares.