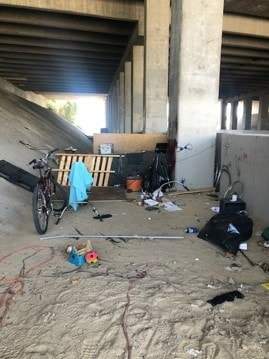 The Tustin Police Department recently received complaints regarding trespassing and unlawful camping near the railroad tracks by Jamboree Road.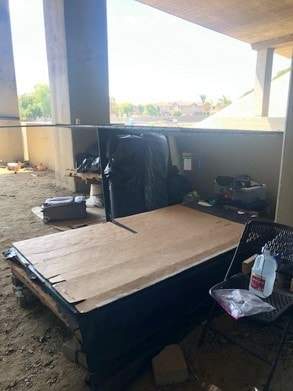 A Tustin Homeless Liaison Officer examined the unoccupied encampment and left a notice ordering its removal. A day later the Homeless Liaison Officer returned to find a majority of the personal items had been removed.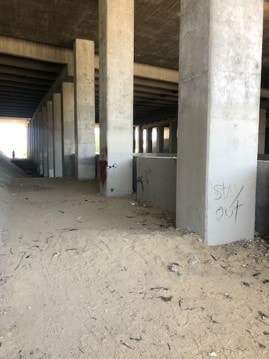 The remaining items were lawfully removed by Field Services.
Hurray for Tustin but where did the homeless people in question go? Tustin does provide a homeless shelter. But in the example above the homeless people in question just left. Where did they go?
This is how most cities deal with the homeless. They just chase them off and they go to the next city, which in this case was probably Santa Ana.
This is why it is important for the County of Orange to open and maintain regional homeless shelters. There are those who complain about the latest shelter being set up here in Santa Ana. But the homeless issue is a regional problem. And Santa Ana is our County seat. It is where many homeless people come to for whatever benefits they can scrounge up.
To make matters worse the drugs that many of the Orange County homeless are addicted to are often found in Santa Ana, where local gangs pad their income by selling Meth and Opiates on the streets.
Not all the homeless are on drugs but many are. The rest have many stories but all have ended the same, with these people living hand to mouth on our streets.
This problem won't go away by itself. These people need help including drug and mental health treatment. That help is on the way, both at the new Yale Navigation Center and the new homeless shelter the City of Santa is opening.
Should other Orange County cities be doing more? Sure. And several of them are. New shelters have opened this year in several Orange County cities such as Placentia, Anaheim and Costa Mesa. More shelters are on the way. You can see them all on Google Maps. The County of Orange also provides an online directory of such services including shelters here.