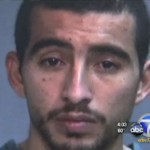 Santa Ana Police Department (SAPD) officers shot and killed a man Thursday who was high on drugs but posed no threat to officers or his family, the victim's sister-in-law said, according to the L.A. Times/OC Now.
The gun held by Elmer Alexander Perez, 27, turned out to be a replica, Santa Ana police Cpl. Anthony Bertagna said. "There were no safety markings on the gun to indicate it was anything but a real gun," Bertagna said, as reported by the O.C. Register.
I had a long conversation today with a friend who visited Perez' family.  He saw the bullet holes in the walls.  He spoke to Perez' pregnant wife, whose son saw his daddy die.
Was the shooting justified?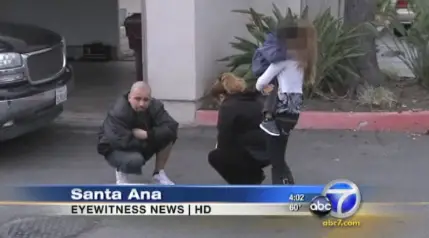 My friend said that the family told the SAPD that Perez was high and was not a threat to anyone but himself.  They hoped he would get into rehab.  That is not going to happen now.
The problem with such incidents is multifaceted.  The police are not trained to wound.  They are not equipped to bring a suspect down non-violently.  They don't like to use tasers as it puts them too close to the suspects.  And the police know that domestic calls quite often turn into violent episodes that often claim the lives of police officers.
One has to wonder if the nation's police departments are looking at better ways to arrest people, non-violently.
Cops in Great Britain and in Japan do not carry guns, for the most part.  Is that something we should consider here, where so many criminals are armed to the teeth?  Is there some other solution?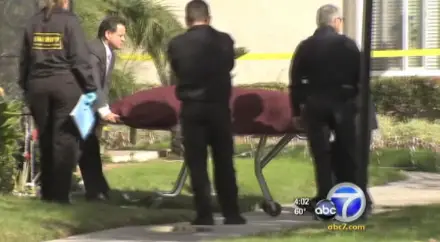 Back to the Perez case.  According to my friend, one of the SAPD cops started asking Perez' family, after the shooting, if they were here legally.  If that is true, I find it most disturbing.  I would have to believe that this was an attempt to intimidate this family.  The family also reported that a senior officer showed up after the shooting and he yelled at the shooters, asking them why they did not call for back-up.  This too was not reported in the Register or in the Times.
Clearly we need to investigate this incident thoroughly.  The Orange County District Attorney's Office is investigating the incident, which is standard procedure for any officer-involved shooting, according to ABC News.  Can we trust them to be objective?  I hope so.
Don't get me wrong, I think we have a lot of good police officers in town.  But if we have some bad apples we need to know.  And we need to stop them.