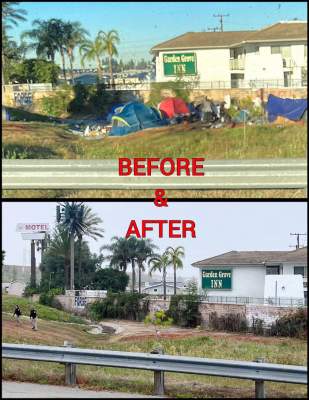 Garden Grove Police Department patrol and SRT officers collaborated with the CHP – Westminster, City of Stanton Outreach, Westminster Police Department, CA and Caltrans Orange County District 12 to remove the encampments along the SR-22 freeway on November 4, 2021.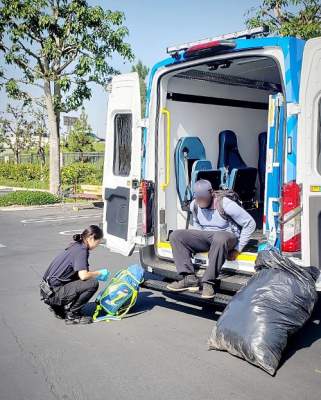 During the clean-up, an individual expressed interest in outreach services. While speaking to him, SRT officers discovered he was a former U.S. Marine, suffering from a Fentanyl addiction. Be Well OC was requested, responded, and transported him to their Be Well campus.
Ahead of Veterans Day, this vet will receive the rehabilitation services he needs. His information will also be forwarded to Veteran Affairs for housing assistance.