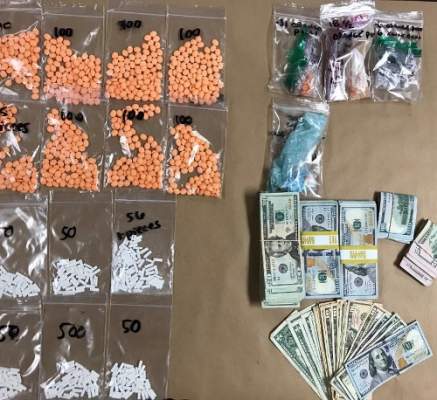 As part of an ongoing investigation, the Fountain Valley Police Department Crime Suppression Unit (CSU) developed information regarding an individual who was involved in large scale narcotics trafficking. CSU obtained a search warrant for this individual, his vehicle and his residence.
On September 30th, 2021, Joseph Carmine Morinello, a 37-year-old resident of Newport Beach, was detained in Fountain Valley. The service of the search warrant revealed that Morinello was in possession of 861 Adderall pills, 355 Xanax pills and over $25,000.00 in US currency.
Morinello was arrested for possession of narcotics for the purposes of sales and booked into Orange County Jail.
Detectives later obtained an additional search warrant for a storage unit in the City of Anaheim. Inside the storage unit, an additional 19,072 Adderall pills were located.
The street value of these pills is estimated at over $300,000.00.