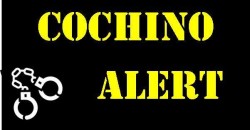 FOR IMMEDIATE RELEASE
Case # 18CM06901
Date: Aug. 3, 2018
MEDICAL DOCTOR ARRAIGNED FOR SECRETLY FILMING GUESTS IN HIS BATHROOM
SANTA ANA, Calif. – A medical doctor was arraigned today after being charged with disorderly conduct for secretly filming guests in the bathroom at his home.
Defendant: Duc Minh Vu, 33, Orange
Charged with the following misdemeanor counts:
(13) Disorderly conduct – secretly filming another
Maximum Sentence: Six and a half years in county jail
Pre-trial hearing on Sept. 10, 2018, 8:30 a.m. at Department C-60, Central Justice Center, Santa Ana
Circumstances of the Case
At the time of the crimes, Vu was a practicing physician employed at University of California, Irvine.
Vu is accused of placing a camera disguised as a black USB outlet charger and a digital clock in the bathroom and secretly filming over a dozen guests and roommates with the concealed cameras.
On Aug. 5, 2017, one of the victims discovered the two cameras.
John Doe called the Orange Police Department (OPD), who investigated this case and arrested the defendant at the scene
Prosecutor: Deputy District Attorney Stephanie Henderson, Central Justice Center.