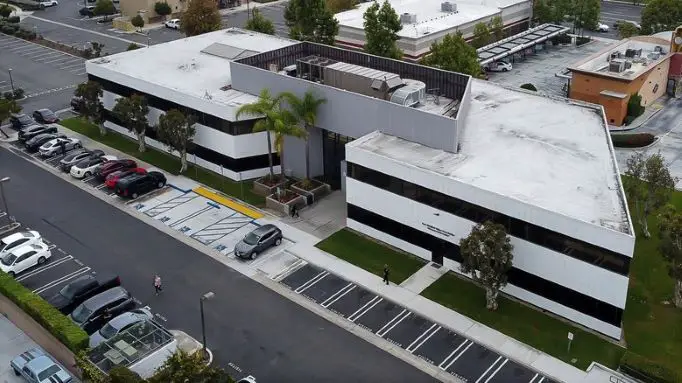 SANTA ANA, California – Two defendants now named in a four-count federal grand jury indictment are scheduled to be arraigned this morning on charges alleging they conducted a firebombing attack on a Planned Parenthood clinic in Costa Mesa in March 2022.
The two defendants set for arraignment today are Chance Brannon, 23, of San Juan Capistrano, an active duty Marine stationed at Camp Pendleton, and Tibet Ergul, 21, of Irvine.
A third defendant now charged in this case – Xavier Batten, 21, of Brooksville, Florida – was arrested Friday by special agents with the FBI. Batten made his initial appearance on Friday in United States District Court in the Middle District of Florida. He was ordered held without bond pending trial.
The indictment returned on July 14 and unsealed Friday charges all three defendants with one count of conspiracy and one count of malicious destruction of property by fire and explosion. Additionally, Brannon and Ergul both are charged with one count of possession of an unregistered destructive device and one misdemeanor count of intentional damage to a reproductive health services facility, which is a violation of the Freedom of Access to Clinic Entrances Act.
"The violent and reckless attack on a Planned Parenthood clinic alleged in the indictment is intolerable," said United States Attorney Martin Estrada. "This indictment shows that federal law enforcement will work diligently to uncover and hold accountable those who plan and carry out violent extremist acts against others."
"Those who deliberately put lives at risk and damage property by launching improvised explosive devices into public facilities will be sought and will be held accountable, as this case makes clear," said Donald Alway, the Assistant Director in Charge of the FBI's Los Angeles Field Office. "Anyone with information about the planning of violent attacks on public facilities – or the targeting of individuals – should immediately contact law enforcement in order to potentially prevent an act of violence that could prove deadly."
According to the indictment, in February and March of 2022, the defendants plotted to throw a Molotov cocktail at the Planned Parenthood clinic in Costa Mesa. Brannon and Ergul allegedly chose the target property, obtained the materials necessary to construct a Molotov cocktail, assembled the destructive device, then, during the early morning hours of March 13, 2022, threw the ignited Molotov cocktail at the clinic. The device struck the clinic entrance.
Batten allegedly advised and directed Brannon regarding how to build the Molotov cocktail.
As a result of the fire, the Planned Parenthood Costa Mesa healthcare clinic was forced to close the following morning and cancel approximately 30 appointments.
Security videos described in court documents show that two men wearing hooded sweatshirts and face masks approached the Planned Parenthood facility at approximately 1 a.m. the day of the attack, ignited a device, and threw the flaming device at the front door of the building. "The device landed against a southern wall next to the glass door and erupted into a fire, which spread up the wall and across the ceiling above the glass door," according to court documents.
The Costa Mesa Police Department and Fire Department responded to the scene and extinguished the fire. An analysis of evidence collected at the scene showed that the glass container and other materials contained gasoline.
An indictment is merely an allegation. All defendants are presumed innocent until proven guilty beyond a reasonable doubt in a court of law.
The conspiracy and malicious destruction counts each carry a mandatory minimum sentence of five years in federal prison and a statutory maximum sentence of 20 years in federal prison. The count of possession of an unregistered destructive device is punishable by up to 10 years in federal prison. The intentional damage to a reproductive health facility charge carries a statutory maximum sentence of one year in federal prison.
The FBI and the Naval Criminal Investigative Service are conducting the ongoing investigation in this matter. The Costa Mesa Police Department provided substantial assistance.
Assistant United States Attorney Kathrynne N. Seiden of the Terrorism and Export Crimes Section is prosecuting this case.