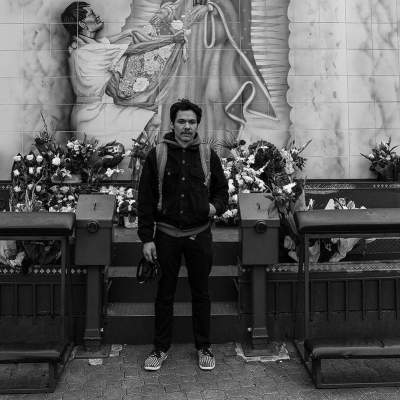 The Santa Ana Literary Association will be presenting a new poem by a local poet every week this year. This week's poem is "I Am" by Jorge Rios:
I am
Simply 'cause I am
Simply 'cause I must move forward
Simply keep my feet planted
Wide-eyed as it comes as it goes

Accepting all my ignorance
Accepting all my selfishness
The monster that I am
You see the truth's the only weapon
That stands the test of time

I'ma read up on my crimes all those times
See them for what they are
Well I know where they come from
From being weak in the mind

Makes you want to cry
When you're weak in the mind
Makes you want to lie to yourself
And now I know I should fry
In the middle of it all
Run through king of the mountain every time
Stained slate hills
If I gotta drag life's demons like anchors in the mud I will
I see the right time don't exist so bleed that heart right here
Every moment that goes by is the performance of your life
Jorge Luis Rios is a singer, musician, and songwriter. He's been active in the Santa Ana scene since 2004. His band, called Time and Energy, is one of the local area's most well-known bands.