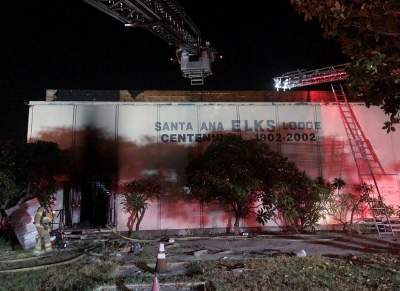 A fire broke out very early this morning, at 1:41 a.m., at a vacant building on 1st/S Elk Ln., at the Santa Ana Elks Lodge property, according to the OCFA.
The responding firefighters were able to knock down the blaze by 2:15 a.m. They then had to do a thorough search to confirm no homeless victims were inside the building.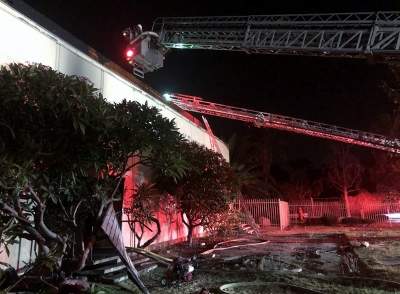 Salvage and overhaul operations underway. No injuries reported. The cause of the fire is under investigation.