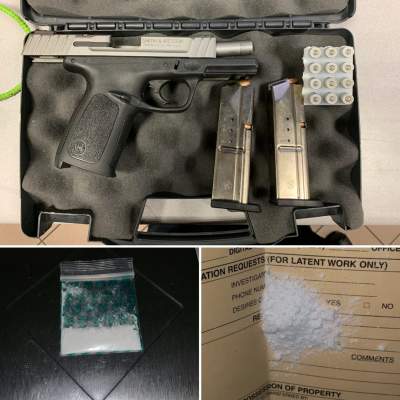 While patrolling the area of McFadden Ave & Tustin Village Way on Thursday night, Tustin Police Officers made a traffic stop on a vehicle.
Resulting from the investigation, the male driver was arrested for unlawful possession of a firearm (loaded 9mm handgun) and a controlled substance (cocaine).
The male subject was booked into Orange County Jail.