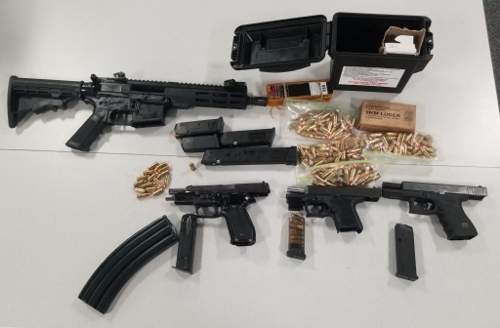 SAPD gang detectives working in conjunction w/ patrol officers, developed information on an active gang member associate attempting to sell firearms to local gang members.
Detectives authored a search warrant for his apartment located in the city of Orange. The suspect was detained outside his apartment without incident.
As a result of the investigation, detectives located:- (3) loaded 9 MM semi-automatic handguns – (1) loaded AR Style rifle – several magazines loaded with ammunition – several bags of ammunition All inside the suspects bedroom. A record search revealed one of the handguns was reported stolen from the city of Anaheim.
The suspect was arrested for several felony charges and transported to the Santa