The Santa Ana Unified School District invites parents and community members interested in learning about the unique opportunities and programs available to students in the district to the "We are SAUSD School Fair."
This event will be held Saturday, January 23, 2016, from 10:00 a.m. – 2:00 p.m. in downtown Santa Ana on 4th Street near French and Bush. There will be entertainment, giveaways, food, and information related to Santa Ana Unified School District schools. Choose the best…chose SAUSD.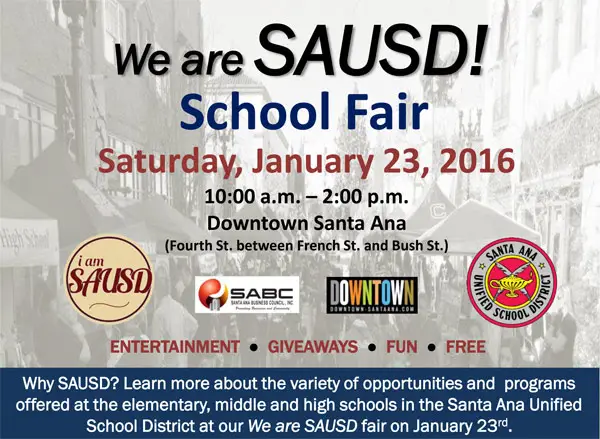 Parents and students and those interested in connecting with local public school programs are invited to celebrate the SAUSD.
For more information, please contact the Community Relations Office at (714) 558-5521.
###