Sergio Hernandez was shot and killed in Santa Ana way back on May 6, 1998. The SAPD believed the incident was caused by road rage. They never found the killer.
This week the SAPD released a suspect sketch in hopes of catching the gunman who killed Hernandez, who was a young father back in 1998.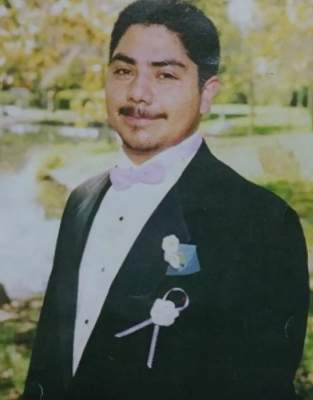 Hernandez's children were so young when he was murdered that they don't know much about him today. But his murder still hurts.
When Hernandez was killed the investigators found pictures of his children wedged into his vehicle's dashboard, hidden by the vehicle's airbags, which had deployed.
Recently SAPD investigators took another look at the cold case and found clues that were not complete investigated at the time of the original investigation. The investigators were able to derive clues and then had a sketch created of the suspect: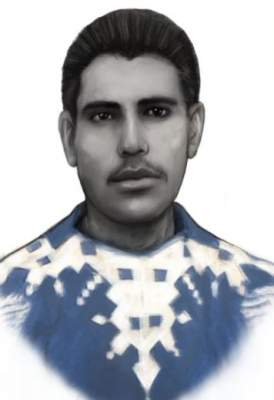 The drawing released last week is based on a witness's description of the suspect that was only recently obtained. The man in the sketch was over six feet tall with a medium build. He was wearing a blue and white Mexican-style shawl called a serape, and may have been between the ages of 20 and 23 at the time of the shooting. Investigators believe he may have either lived near the scene of the crime or frequented the area.
The suspect is believed to frequent or live in the area, according to police. SAPD police detectives recently canvassed the area of Sunset and 5th streets, in the Artesia-Pilar Neighborhood, with the sketch.
Detectives and Hernandez's family urged anyone with information about the case to come forward. You can call the SAPD at 714-245-8665. You may also leave an anonymous tip through Crime Stoppers by dialing 1-855-TIP-OCCS or going to the website https://occrimestoppers.org/.