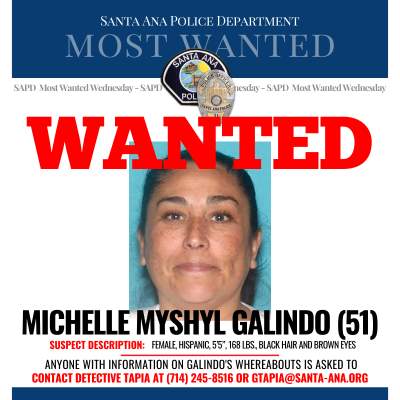 Wanted suspect Michelle Galindo stole over $10,000 from her employer. When she was confronted by her employer about the theft, she left work and never returned. Her current whereabouts are unknown and a warrant for her arrest has been issued.
Wanted Suspect: Michelle Myshyl Galindo (51)
Description: Female, Hispanic, 5'5", 168 lbs., Black Hair and Brown Eyes.
Anyone with information on Galindo's whereabouts is asked to please contact Detective Tapia at (714) 245-8516 or GTapia@santa-ana.org