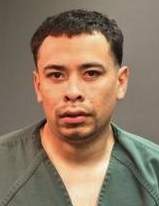 Suspect Jose Francisco Armas, a 29-year-old transient, has an outstanding $100,000.00 bail arrest warrant issued for him for carrying a dirk/dagger.
Armas is a transient and is known to frequent the area of McFadden Avenue and Standard Avenue.
Anyone with information on Armas' whereabouts is asked to contact Santa Ana Police Department Communications at (714) 245-8049.