The SAPD arrested two theft suspects on Wednesday, February 9, 2022.
A second suspect (Male, Hispanic, 20-25 years old, black hair, blue ball cap, black jacket, white shirt and blue jeans) is still outstanding.
Arrestees:
Suspect #1 – Oscar Cruz (37)
Suspect #3 – Diana Sanchez (33)
On 10/10/2020 at approximately 4:39 AM, the wanted suspects entered a victim's locked vehicle while it was parked inside the apartment complex at 1200 E. Fairhaven Avenue.
One suspect used an unknown tool to open the bed cover of the victim's truck and miscellaneous construction tools were taken with a total value of $4,500.00.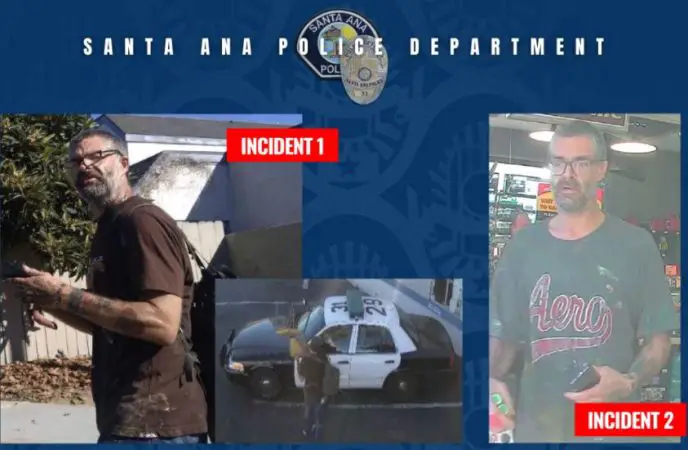 The suspects were seen driving away in a silver Toyota SUV with a female driver who was later identified as Diana Sanchez.
Anyone with information on the whereabouts or identity of the wanted suspect is asked to contact Detective Romero at (714) 245-8529 or BRomero@santa-ana.org.