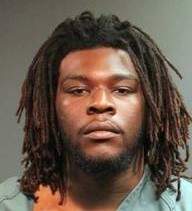 Santa Ana Police Department
Advisory: Vice Detectives Conduct Prostitution Operation-Arrest Three For Human Trafficking
Arrested For Human Trafficking:
Hakeem Lipscomb
Gregory Wayne Warren III
Aleah Harris
On 2-10-17, at approximately 0400 hours, members of the SAPD Vice and Narcotic Unit conducted a prostitution related operation targeting the activity on north Harbor Blvd.
At approximately 0530 hours, the detectives began an investigation that originated in the parking lot of 820 N. Harbor. An adult female was observed walking away from two vehicles. As the female walked up and down the well-known prostitution corridor, two males were observed exiting one of the vehicles in an effort to supervise the activities and safety of the prostitute. A third male was later located in one of vehicles as well. The adult female eventually entered a vehicle of a prospective customer, at which time detectives stopped the vehicle for further investigation.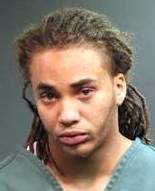 Through their investigation and statements made by the female adult, as well as statements obtained from the suspects, the detectives were able to determine that a 17-year old female was also being trafficked for prostitution by The three male suspects. She was also rescued during the operation. In addition, the female adult has been recently victimized by one of the suspects, by driving her to meet prospective clients through the internet commercial sex trade. All parties admitted coming to southern California from the Bay area.
A total of 9 arrests were made this morning: 3 for Human Trafficking, 2 "Johns" for solicitation for prostitution, and four other adult females for solicitation for prostitution.