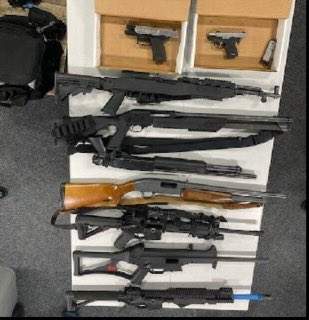 Today, 12/22/2020 at 3pm, SAPD Gang Detectives and Directed Enforcement Officers served a search warrant in Anaheim Hills.
The suspect involved in the investigation is suspected of illegal firearm sales to known gang members.
Detectives located (3) AR style rifles, (3) Shotguns, (1) HK .45 rifle, (2) semi auto pistols, numerous pistol magazines, several extended magazines and several hundred rounds of various ammo.
The suspect was arrested and booked into Santa Ana Jail for various firearm violations.