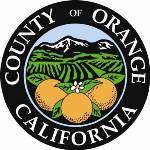 Michelle Steel, Chairwoman of the Orange County Board of Supervisors worked together with Treasurer-Tax Collector, Shari Freidenrich to review late penalties and fees for property owners in Orange County. This individual review would be for reasons related to the COVID-19 outbreak. Property owners will be able to submit a request for penalty cancellation online if they unable to pay property taxes by the April 10th deadline.
"This property tax penalty review would give our Orange County property owners the safety net they need if they have been effected by circumstances of the coronavirus outbreak," said Chairwoman Steel. "In this time of great stress and uncertainty, it is important that we provide as much support as we can to protect the livelihoods of our residents. This tax penalty review offers that support."
****
First elected to the Orange County Board of Supervisors in 2014, Michelle Steel represents the residents of the Second District, which includes, Costa Mesa, Cypress, Huntington Beach, La Palma, Los Alamitos, Newport Beach, Seal Beach, Stanton, the unincorporated area of Rossmoor, and portions of Buena Park and Fountain Valley. Steel, a successful businesswoman and renowned taxpayer advocate, previously served as Vice Chair of the State Board of Equalization where she represented more than eight million people in Southern California, including all of Orange County, as one of the state's 12 constitutional officers.