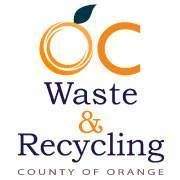 Our planet is calling on YOU to Take the Eco Challenge! OC Waste and Recycling and Discovery Cube OC are partnering to provide a hands-on, interactive learning experience for County residents. Check out the eco-friendly ways to avoid recycling contamination, reduce waste and learn about composting. Then take those skills home so you can train to become a Green Superhero!

Discovery Market: Grab your cart, aim your scanner and zoom through the aisles in this exciting grocery store game. Learn the importance of making earth-friendly choices when you shop.
Race to Recycle: The first one to zero wins! Zero waste, that is. Race against your friends to sort recyclables and correctly divert trash from our landfills.
Eco Garage: Can you identify hazardous materials in a garage? Grab a scanner and step inside the Eco Garage to identify as many household hazardous waste items as you can. Better hurry, time is running out!
Celebrate Earth Month Throughout April!

Take the Eco Challenge April 6-7, 13-14, and 20-28

In observance of Earth Month, Discovery Cube OC will challenge families to take the Earth Month Eco Challenge! Guests will experience how small changes at home can make a BIG impact for our Earth with special programming and activities all month. The earth-themed event promotes environmental stewardship; encouraging guests to share their leadership and eco-stories while promoting others to live a healthier environmentally-friendly lifestyle. Want to know more about composting? Don't miss the daily Eco Challenge stage show! Learn how to compost and preserve water in the soil to help produce healthy plants and reduce waste in our landfills. Additional programming includes Waterwise learning stations, energy efficiency and helpful hints for eco-friendly living. So much to discover! For tickets, visit Discovery Cube OC.
Discover Cube Orange County
2500 N Main St
Santa Ana, CA 92705