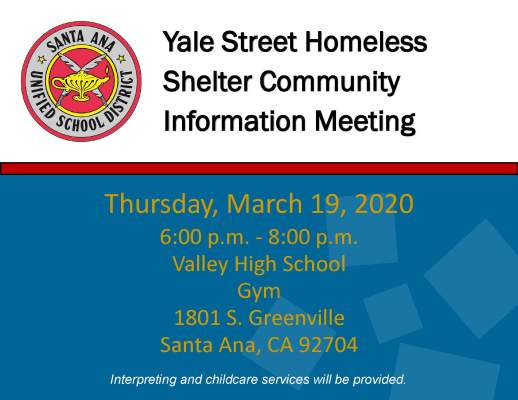 The SAUSD is holding a community information meeting on the proposed Yale Transitional Center on March 19, 2020.
The meeting will be held at the gym at Valley High School, located at 1801 S. Greenville, in Santa Ana.
This center will be a homeless shelter located in a light industrial area south of Centennial Park.
Interpreting and childcare services will be provided.