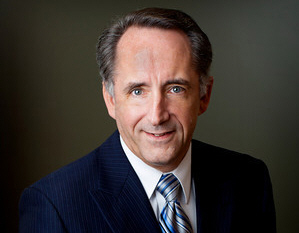 2nd Annual Legal Leaders Series, hosted by the Whittier Law School Alumni Association, presents: "Top Government Attorneys."  Speaker: Hon. Joseph Dunn, Exec. Director of California Bar Association & Retired California State Senator
Greetings!  Please join me in recognizing the HONORABLE JOSEPH DUNN with a 2011 Legal Leaders Award.
When: 12:00-1:30
Tuesday, April 26, 2011
Lunch served promptly
Where: South Coast Winery Restaurant (3608 Bristol, Santa Ana)
Corner of Bristol & MacArthur
RSVP: Online or nparikh@law.whittier.edu
Keith E. Rodenhuis
President, Whittier Law School Alumni Assoc.
Orange County Chapter
Hon. Joseph Dunn, Esq.
Joe Dunn currently serves as the Executive Director of the California State Bar and is a retired California State Senator from Orange County. When naming him to his most recent post, the State Bar said "as a veteran plaintiff's lawyer and two-term state senator, Joe Dunn possesses the legal skills and political acumen indispensable for smoothing the waters between the State Bar and California's legislative and executive branches. With the agency in Sacramento's crosshairs, the new executive director leaves no doubt he'll put public protection at the forefront of its regulatory activities."
Click here for Dunn's full bio.
Distinguished Legal Leader Award Recipients
2009
JUDGE JAMES GRAY, Retired
Hon. TONY RACKAUCKAS, OC District Attorney
2010
JUDGE SCOTT STEINER
JUDGE LON HURWITZ
JUDGE CHERI PHAM
JUDGE A. MANSSOURIAN
2011
Hon. SHAWN NELSON, OC Supervisor
Hon. JOSEPH DUNN, State Senator (Ret.)
Michael Schroeder, Esq.