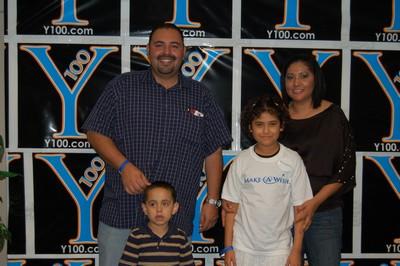 If you have children then you know that the worst thing in the world is for one of them to get sick – or worse.  That is what my friend Luis Rodriguez has been contending with for some time now.
Many of you may remember Luis.  He was a schoolteacher at the SAUSD.  He was very involved in local politics for a time, but had to focus entirely  on his family after his daughter, Daniela, took ill.
I heard from Luis tonight.  He finally got some good news regarding his little girl's medical condition, but he needs our help.  Here are the details:
Dear Friends and Family,
As many of you may know, I have been posting over the last couple of years on Face book, the situation my daughter, Daniela, has been dealing with as a result of her kidney failure and a very rare disease known as Goodpastures Syndrome.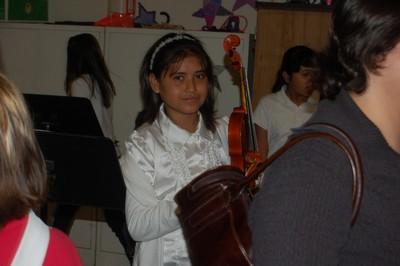 I am proud to say, I believe the end is near. Dr. Peter Stock of the University of California, San Francisco has accepted and agreed to perform the operation. He will be performing a double transplant which has never been done on a minor, ever. Unfortunately, he works in San Francisco and I live and work in Orange County. I need to raise money for lodging, food, transportation, and all other costs associated with the commute to San Francisco, the costs associated with the operation and the subsequent post operation expenses which will include several months of commuting to SF and back. Therefore, I am reaching out to you for assistance.
I need to raise money as soon as possible. I do not have a deadline, nor do I have timeframe, as we can receive a phone call at any minute to fly to San Francisco and have the surgery take place. Daniela is listed as a top priority on the transplant list. According to most experts, Daniela has a 3-5 year life span if she remains as a type 1 diabetic, and a dialysis patient, as dialysis uses sugar to do its job, the very same sugar which she is supposed to stay away from as a diabetic. We have currently entered into year 3 of being on dialysis and being diabetic.
.
I have 372 friends as of today. If I can reach out to you, and ask for $100, I will have almost reached my entire goal, and Daniela will have what she needs. I am asking each one of you, my friends, and my family to please, if you are able to assist, I would appreciate it. If you are able to give more, I thank you. If you are able to give less, I too am extremely grateful. I thank you in advance for your contribution and your continued friendship and love.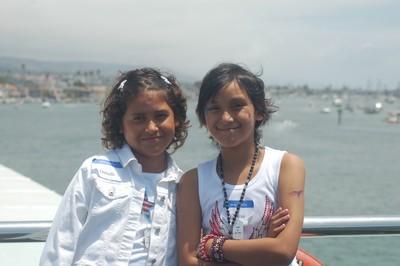 How can you help?
Please go to this website created by my very good friend and owner of A-Z Techs, Belinda De La Libertad – www.danielastransplant.com.
At the website you can learn more about Daniela and her disease, and how you can donate.
If you are not comfortable giving through the internet, please feel free to contact me at this email; donate@danielastransplant.com, as well as contacting me through facebook and I will be more than happy to give you other alternatives.
Your help is greatly appreciated/
Luis Rodriguez.
Daniela's Transplant
www.danielastransplant.com