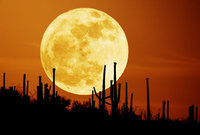 Tonantzin Colectivo is hosting a Full Moon Open Mic from September 23 at 8:30pm – September 24 at 1:30am, at El Centro Cultural de Mexico, located at 310 W 5th Street, in Santa Ana.  More Info http://www.el-centro.org/.
This Open Mic Night event is free , donation welcomed and occurs every full moon.We welcome visual art for display, music, poetry, comedy,etc. Bring your poetry, music, art, instruments, family, friends, and an open heart… Anyone is welcome to perform!
Guest poet: Citlalli Citlalmina Anahuac -Mexica woman poet .
A documentry will be featured called "Jornaleros in la lucha" by Arturo Tolenttino , about day laborers fighting back against police harassment .
Click here to RSVP on Facebook.