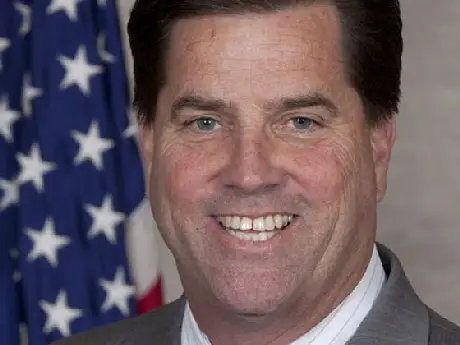 Press Release: June 02, 2011
For Immediate Release
Contact: (415) 703-5837
Attorney General Kamala D. Harris Announces Top Law Enforcement Appointments
SAN FRANCISCO – Attorney General Kamala D. Harris today announced a series of appointments to senior law enforcement positions in the Department of Justice.
Larry J. Wallace, a 25-year-veteran of law enforcement, serves as director of the Division of Law Enforcement. He is the first African-American to hold this position in the California Department of Justice. In this role, Wallace has day-to-day oversight of the department's $238 million budget, 437 special agents, 281 criminalists, and 693 non-sworn personnel. Wallace most recently served as the deputy chief of the bureau of investigations for the San Francisco district attorney's office. He began his law enforcement career in 1987 with the Berkeley Police Department, where he was named Officer of the Year and awarded the Medal of Valor. Wallace also worked for 10 years as a special agent with the San Francisco Bureau of Narcotic Enforcement.
Wayne J. Quint, Jr., a 29-year-veteran of law enforcement, will serve as assistant for external affairs to Director Wallace. For the past 12 years, he has served as president of the Association of Orange County Deputy Sheriffs. Quint is the longest-serving president in the history of the California Coalition of Law Enforcement Agencies, which represents more than 40 public safety organizations and 80,000 statewide peace officers. He retired as sergeant after 29 years with the Orange County Sheriff's Department.
Jerry Szymanski, who spent 37 years with the Los Angeles Police Department and retired as a commander, will serve as assistant for evidence-based law enforcement to Director Wallace. He led LAPD's Narcotics, Commercial Crimes and Burglary-Auto Theft divisions and helped reduce crime in the city to historic low levels by setting realistic goals and objectives, using best practices and measuring results with COMPSTAT, an accountability process. Szymanski also served as second-in-command to deliver police services in the San Fernando Valley.
Christopher Cunnie, a 30-year-veteran of law enforcement and retired undersheriff of San Francisco, will serve as a special advisor for labor and law enforcement to Attorney General Harris. Cunnie, who has 17 years of experience as a patrol officer with the San Francisco Police Department, is a past president of the San Francisco Police Officers Association (1996-2004). Prior to serving as undersheriff, he was chief of investigations for the San Francisco district attorney's office and director of the San Francisco Emergency Communications Department. He has received two Medals of Valor and the Labor Lifetime Achievement award from the Golden Badge Foundation.
Suzy Loftus is a veteran prosecutor who specialized in domestic violence, elder abuse and firearms cases in the San Francisco district attorney's office and served on the San Francisco district attorney's executive staff. In her current role, Loftus serves as a special assistant attorney general, working on criminal law issues and public safety policy, as well as serving as the office's primary liaison to local, state and federal law enforcement offices.
# # #