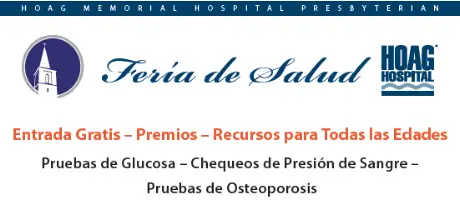 First Presbyterian Church of Santa Ana is hold its its Annual Health Fair this Sunday, June 27, from 12 noon to 2:30 pm.
This year's fair features Chronic Disease Prevention through nutrition & exercise.
Information on other available Community Resources for children, families & older adults will also be available.
There will be plenty of activities for the kids; blood pressure, glucose and bone scan screening available for adults; FREE admission; games & prizes for all.
Please join us!
Click here for additional information.
600 N. Main St. SA