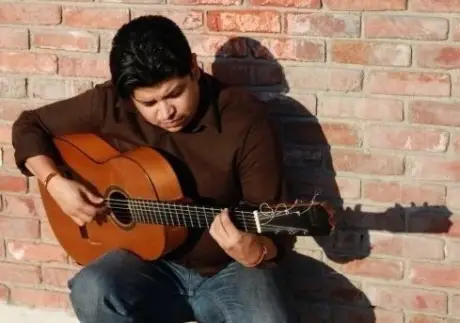 Flamenco de La Santora kicks off again this year at the Historic Santora Building in Downtown Santa Ana, this Saturday, Feb. 5.
Drop by Omar Ávalos' new studio at the Santora and join him on palmas, cante or whatever comes in the moment. Listen to a soleá, a taranta, or join him on a bulería or two, or three.
He is also introducing the Centro de Arte Flamenco, all new for 2011 where you can learn flamenco & classical guitar, cante, or develop your compás through music (dancers?).
Click here to RSVP on Facebook.
Saturday, February 5 · 8:30pm – 11:30pm
Location Santora Arts Center / Centro de Arte Flamenco Omar Ávalos
207 N. Broadway Suite K, 2nd Floor, Santa Ana, CA