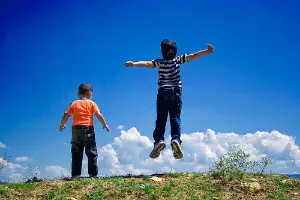 PRESS RELEASE: MAY 4, 2011
SANTA ANA FAMILY YMCA HOSTS THE GRAND OPENING OF DR. RIBA'S HEALTH CLUB
SANTA ANA – The YMCA of Orange County is proud to partner with Dr. Riba's Health Club in fighting childhood obesity in Orange County. On Wednesday, May 4th from 4pm-6pm Dr. Riba's Health Club will be hosting a grand opening and fundraiser for their new clinic located at the recently opened Santa Ana Family YMCA at 2100 W. Alton Ave.
Light, healthy appetizers will be served, live music will be playing and tours of the facility will be conducted. In an effort to raise additional funds for patient care and outreach efforts, the club will be hosting a silent auction as well as selling personalized "leaves" to adorn Dr. Riba's Health club tree painted in the waiting room.
Both the Santa Ana Family YMCA and Dr. Riba's Health Club are proud recipients of funding from the Children and Families Commission of Orange County.
About Dr. Riba's Health Club
Dr. Riba's Health Club (DrRHC) focuses on the prevention and treatment of nutrition-related problems in children ages 0 to 18 and their families.
Approaching diagnosis, treatment, and prevention with a multidisciplinary team, DrRHC provides direct patient care and individual treatment programs. DrRHC reaches over 1,500 underserved families annually, targeting low-income areas in Orange County, where obesity and diabetes are serious concerns.
About YMCAOC
At the Y, strengthening community is our cause. With a focus on youth development, healthy living and social responsibility, the Y serves Orange County through six (6) Health & Wellness centers (Laguna Niguel, Newport Beach, Mission Viejo, Fullerton, Yorba Linda, and Santa Ana) and over 50 Afterschool Program centers.
YMCA programs celebrate and honor common values of respect, responsibility, honesty, and caring by infusing character development into the foundation and practice of all our programs; from youth sports and group exercise classes to parent/child programs and community services– Y programs build healthy spirit, mind, and body for all.
The YMCA of Orange County is a nonprofit, charitable organization that serves the entire community. Donations support our scholarship program and Our Promise – To strive to keep programs open for all. Whether you are looking to get fit, give back, or meet new friends, the Y has something for you! JOIN PLAY GIVE VOLUNTEER.