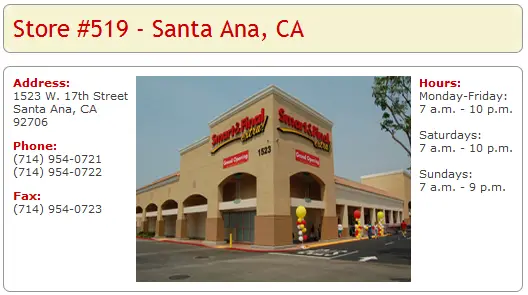 The Smart and Final Extra store located in Santa Ana, at 1523 W. 17th St., is celebrating Fiestas Patrias this Sunday, September 19, from 12 noon to 4 pm.
Special Guests will include:
KSCA Radio La Nueva 101.9 FM
Come and celebrate with the Baile Folkorico Dancers from the Huntington Park Dance Company
Accomanpanied by Mariachie Juvenil Ocotlan
Featuring Free Food Sampling:
El Monterey Taquitos and Burritos
Cacique Ranchero Queso Fresco
Mission Tortillas
Gavina Coffee
Casera Soda
And more!
Coloring Contest for Children age 5 through 10
One entry per store will be selected for a $25 gift card.  First prize winning entries will compete for the Grand Prize of a New Nintendo Wii (est. value $300).  Winners will be notified by Oct. 20, 2010.