Santa Ana Police Department
Advisory: SAPD Detectives Arrest Suspect For Felony Assault On A Police Officer
Arrested: Rodolfo Reyes Rodriguez Jr. (32) Santa Ana
Booking Charges: 245 (c) PC, Felony Assault on a Police Officer
Summary: Thursday, 12/17/15, at 05:30 am, detectives were in the field conducting a sex registrant compliance check in the 2500 block of West 1st Street. After completing the check, the detectives returned to their vehicle which was parked in a driveway. Detectives heard a loud "crash," and exited their vehicle and noticed a male subject had thrown a brick through their rear window of the unit. The suspect was immediately taken into custody without incident.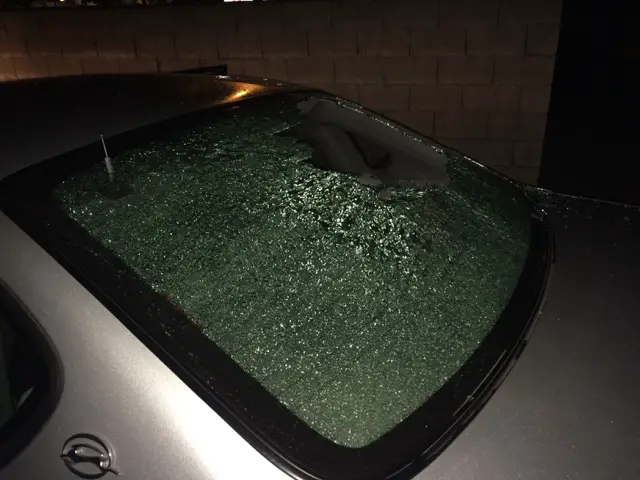 The suspect admitted knowing the occupants of the vehicle were police officers when he threw the brick.
The suspect was booked for 245 (c) PC, Felony Assault on a Police Officer and is on parole for a previous Assault on a Police Officer.