Toni Love Valenzuela, 33, was convicted this week for a hit-and-run with permanent and serious injury for a fatal crash in Irvine.
A mistrial was declared as the jurors deadlocked 9-3 on more serious charges that included second-degree murder and vehicular manslaughter with gross negligence. Attorneys will return to court on Jan. 20 to consider how to proceed with the other charges.
Valenzuela has a long record of speeding tickets and was previously known as Anthony Gabriel Valenzuela.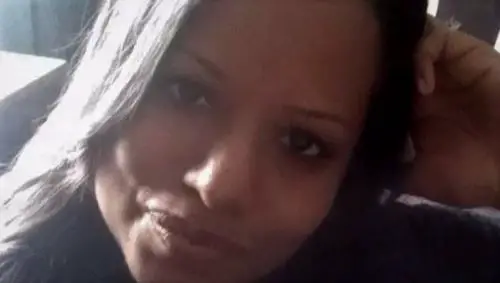 Carmella Vann Chance, a 43-year-old former Miss Tustin, was killed on July 3, 2018, in a crash that involved Valenzuela and co-defendant Patrick Le, who pleaded guilty to gross vehicular manslaughter in March of 2021. Le was sentenced to four years in prison. Le testified in Valenzuela's trial.
The collision involving Valenzuela and Le was noticed by a local shuttle bus driver who saw Valenzuela behind the wheel of a Hyundai Veloster and Le in an Acura RL. Both drivers were revving their engines at a red light at Red Hill and Main Street. Bus video captured the two cars as they sped off.
The two racing cars were picked up by a building's surveillance video as well.
Le's vehicle crossed over into oncoming traffic and Valenzuela then tried to "squeeze" between two cars as Valenzuela was racing at about 60 to 63.5 mph in a 50-mph zone.
Then Le's car slammed into the victim's car and Valenzuela took off, failing to stop to check on the victim.
Le ended up at a local hospital while Vann died at the scene. Vann was described as an experienced driver, driving home from work and did nothing wrong," according to the prosecutor, Janine Madera.
The police were able to track down Valenzuela's car after a witness turned in a picture of the car that they took at the scene. That picture allowed the police to run the car's license plate.
Valenzuela had previously racked up nine speeding tickets including a citation for reckless driving in September of 2014 for driving 90 to 100 mph.
June Woo Chung, of the Orange County Public Defender's Office, was Valenzuela's attorney during the trial. She said that the two street racers had never met before the collision.