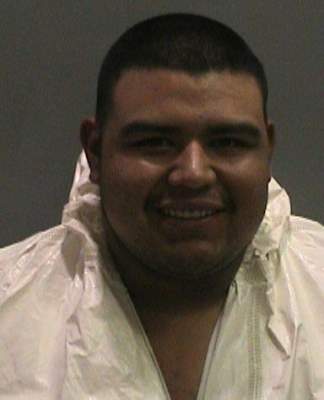 Orange County Sheriff's Department
FOR IMMEDIATE RELEASE
Contact: Lt. Jeff Hallock, (714) 940-7042, Gail Krause, (714) 623-8940
Stanton Homicide Suspect Arrested and Booked on Suspicion of Murder
STANTON, Calif. – (January 12, 2014) – On Sunday, January 12, 2014, Orange County Sheriff's Department investigators arrested Daniel Perez-Munoz, 21, Garden Grove in connection with the homicide of Phuong (Bob) Huynh, 52, Garden Grove.
On Saturday, January 11, 2014 at approximately 7:20 p.m., Orange County Sheriff's deputies responded to a 911 call of a male subject down near Garden Grove Boulevard and Court Street in the city of Stanton.
Deputies arrived and located Huynh in an alleyway, deceased as a result of multiple stab wounds. The preliminary investigation revealed that Huynh was stabbed during an unprovoked altercation with Perez-Munoz in the alleyway. Based on witness statements and evidence recovered at the scene, Perez-Munoz was located and detained a short time later, less than a mile from the scene.
Perez-Munoz was arrested for CPC 187 – Murder and booked into Orange County Jail. He is currently being held on $1 million bail and due in court on Monday, January 13, 2014.
Anyone with information or who witnessed the incident is asked to call Orange County Sheriff's Department Homicide investigators at (714) 647-7044 or (714) 647-7000. Anonymous tips may be submitted to Orange County Crime Stoppers at 855-TIP-OCCS (855-847-6227) or at occrimestoppers.org.