Fire occurred in the 13900 block of Tustin East Dr. at a carport early in the morning on April 19. Tustin PD responded to the area assist the OCFA firefighters.
Numerous vehicles in the detached carport structure were fully engulfed in flames. OCFA quickly extinguished the blaze and arson was not determined to be at play. The firefighters were able to knockdown the fire before it could extend into the nearby apartments.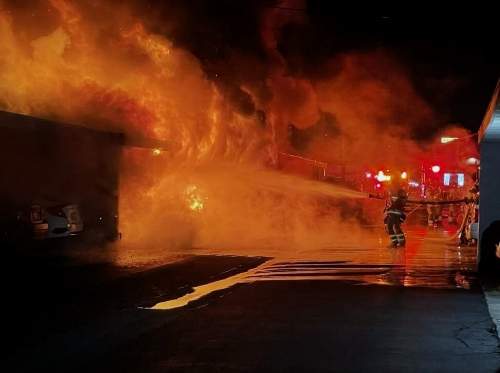 Preventing exposures (in this case the apartment) from catching fire is a top priority on every fire. No injuries & cause is under investigation.