Santa Ana Police Department
Advisory: Requesting public's assistance in locating vehicle wanted in fatal hit and run collision
Summary:
On 12/8/15 at 4:36 a.m., an elderly couple was standing at a bus stop on the northwest corner of McFadden Avenue and Center Street in front of the Southwest Senior Center. An eyewitness said a dark colored SUV was eastbound on McFadden, approaching Center. The SUV veered into opposing lanes and onto the north sidewalk, striking the bus bench and the two pedestrians.
After emerging onto Center, the SUV drove behind the Southwest Senior Center, pulled back out onto McFadden, and sped away westbound. The vehicle left behind several debris items that had identifiable markings on them. An examination of these parts revealed that the involved suspect vehicle was a 1996-1999 Nissan Pathfinder (Dark; exact color is not available). A description of the driver is not available. The victims were transported to a nearby trauma center, where one died from their injuries.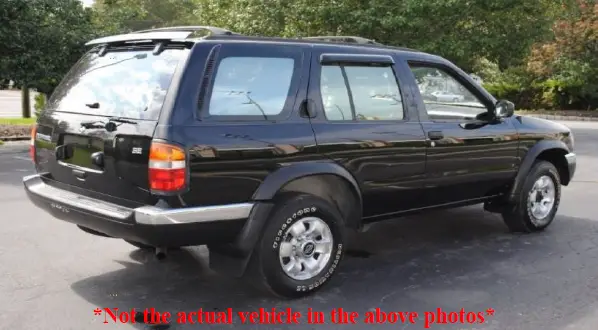 If you have any information that can help identify the involved driver, or have information on the whereabouts of the vehicle, please contact Investigator Lauré Bao at (714) 245-8214 or via email at LBao@santa-ana.org . You may also contact Orange County Crime Stoppers at 1-855-TIP-OCCS.
Location: 2200 W. McFadden Avenue
Victim: Dien Van Le (72), Santa Ana
Vehicle Information: 1996-1999 Nissan Pathfinder (Dark; exact color is not available).