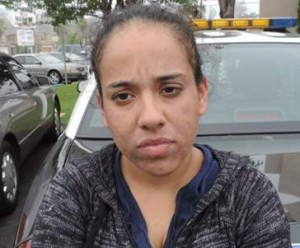 Fountain Valley Police arrested a 25-year-old Santa Ana woman, Vanessa Montes, on Saturday, on suspicion of home burglary, vehicle theft, possession of stolen property, possession of burglary tools and possession of drug paraphernalia, according to the O.C. Register.
Montes has been booked into the Orange County Jail in Santa Ana and is being held without without bail.
Two Fountain Valley homes near Mount Hope Street and Warner Avenue were burglarized between 1:30 and 6:30 a.m. on Saturday while the residents were asleep.
Police officers said they recovered stolen property from Montes after they tracked her to a strip center at Trask Avenue and Fairview Street in Santa Ana, She was found asleep in a vehicle that was  reported stolen from Garden Grove.
Montes had outstanding warrants for drug and vehicle theft charges, according to the police.