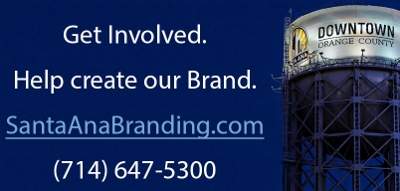 City of Santa Ana
Community: Santa Ana Seeks Input for its New Branding Research Process
The City of Santa Ana has partnered with North Star Destination Strategies to develop a community "Brand" for marketing the area to residents, businesses and visitors in the year 2017 and beyond.
According to North Star CEO Don McEachern, "At the heart of Santa Ana's brand will be its competitive differentiator — in other words, what makes the community special so it can stand out in the marketplace. And one of the best places to find that figurative nugget of marketing gold is in the hearts and minds of the people who call Santa Ana home."
"Branding the City is an important step to strengthening our community's sense of place and creates a positive message for attracting investment, people and capital" says Mayor Miguel Pulido.
Toward this end, North Star developed a customized Community-wide Online Survey. The questionnaire has been carefully crafted to determine Santa Ana's strengths, weaknesses, challenges and opportunities. Mayor Pro Tem Vicente Sarmiento said, "We want to hear from everyone in Santa Ana about what makes our community special. It is important for us to celebrate what we love about our community and share that with others."
All who live or work in Santa Ana are invited and encouraged to participate in this important community-wide initiative.
The survey can be found at http://www.santaanabranding.com/.
"An articulate branding message will support Santa Ana's ability to compete in a global marketplace. Conveying and highlighting the distinctive qualities of Santa Ana will be vital in attracting visitors and investments to the city. Feedback from the community is essential in determining and inspiring the course of Santa Ana's future," states Councilwoman Michele Martinez.
The survey is available in English, Spanish, and Vietnamese. Surveys can be completed online and submitted electronically. Printed surveys will also be available at Santa Ana City Hall – 20 Civic Center Plaza, 1st Floor Reception areas. Surveys must be completed and submitted by December 18th.
"The hope is that this brand will market our rich culture, history, lifestyle, and diversity," stated Councilmember Sal Tinajero. The City will gather all input from the Community and present it at an upcoming City Council meeting.
"The branding strategy will promote the unique characteristics of Santa Ana and serve as a constant reminder as to why we all choose to live, work and visit this great city" said Councilmember David Benavides. Santa Ana has over 342,000 residents and 29,000 businesses, is the 11th largest City of California and the 4th densest in the nation.
"The new brand will reflect what Santa Ana is and what Santa Ana aspires to become in the future," says Councilmember Roman Reyna (who was defeated in the November General Election and will soon be unemployed).
If you are interested in learning more about Santa Ana's branding initiative and to take the survey, go to http://www.santaanabranding.com/.
Questions contact Marc Morley at mmorley@santa-ana.org or call (714) 647-5300.