ORANGE COUNTY DISTRICT ATTORNEY PRESS RELEASE
Case # 13ZF0162/12CF3070
Date: May 23, 2016
MAN CONVICTED OF 1995 COLD CASE KIDNAPPING AND STABBING-MURDER OF MAN
SANTA ANA, Calif. – A man was convicted today for his role in the 1995 cold case kidnapping and stabbing-murder of a man. Shannon Ray Gries, 45, Santa Ana, pleaded guilty today, May 23, 2016, to one count of felony-murder for murder during the commission of kidnapping.
Co-defendant Diane Tran, 47, Costa Mesa, pleaded guilty on Jan. 24, 2014, to one felony count of voluntary manslaughter with a sentencing enhancement for being armed with a firearm in the commission of a felony.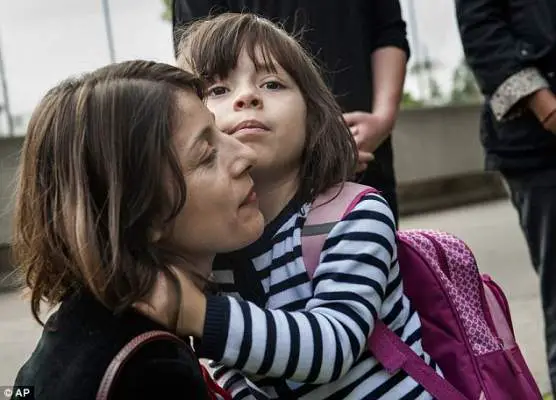 Co-defendant Norma Patricia Esparza, 38, France, pleaded guilty on Sept. 12, 2014, to one felony count of voluntary manslaughter.
Gries is expected to be sentenced to 25 years to life in state prison. Tran is expected to be sentenced to four years in state prison, and Esparza is expected to be sentenced to six years in state prison at their sentencing on July 15, 2016, at 9:00 a.m. in Department C-35, Central Justice Center, Santa Ana.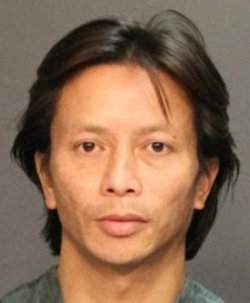 Co-defendant Gianni Anthony Van, 46, Costa Mesa, was found guilty by a jury on May 7, 2015, of one felony count of first degree murder with a special circumstance enhancement for murder during the commission of kidnapping. Van was sentenced on July 10, 2015, to life in state prison without the possibility of parole.
Kody Tran, Diane Tran's husband, was also involved in the murder but died before charges were filed in this case.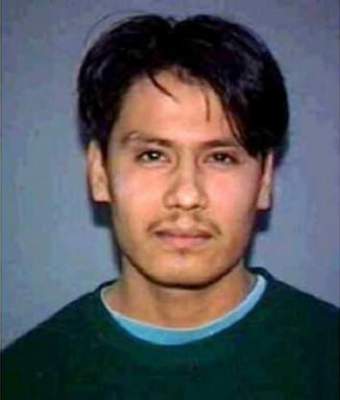 Circumstances of the Case
In March 1995, Esparza, then a 21-year-old college student in Pomona, was romantically involved with Van. After they ended the relationship, Esparza returned to Orange County to visit her sister.
On March 25, 1995, Esparza went out with her sister to a bar and met 24-year-old Gonzalo Ramirez at the El Cortez Bar in Santa Ana.
On the morning of March 26, 1995, Esparza had breakfast at a restaurant in Santa Ana with Ramirez, her sister, and a friend. Ramirez later drove Esparza and her friend back to Esparza's dorm room in Pomona. In early April 1995, Esparza subsequently called her ex-boyfriend, Van, and told him about Ramirez.
Late on the night of April 15, 1995, Gries met with Esparza, Van, and another friend at Accurate Transmission in Costa Mesa, owned by Kody Tran. That night, Gries went with Esparza and Van to El Cortez, and once at the bar, Esparza pointed out Ramirez to Gries and Van.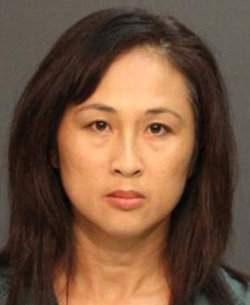 Early on the morning of April 16, 1995, Ramirez left the bar with a friend. Gries followed Ramirez with Van and Kody Tran in a van as Ramirez drove away, intentionally rear-ending his vehicle, and forcing Ramirez to pull over. When Ramirez exited his car, Gries attacked him with Van and dragged the victim into the van. Ramirez's friend saw the attack and attempted to help the victim, but the defendants threatened the victim's friend.
While Ramirez's friend fled to seek help, Gries kidnapped Ramirez with Van and drove him back to Accurate Transmission, where they were met with Diane Tran. The defendants tied up the victim, drove him from Accurate Transmission to an area near Sand Canyon Road, and hacked at his body numerous times using a meat cleaver, murdering Ramirez. Gries was also in possession of a firearm at the time of the crime. The defendants then dumped Ramirez's body on the side of Sand Canyon Road, where he was found that morning by Irvine Police Department.
The Santa Ana Police Department investigated this case, but it went cold. Sometime after the murder, Esparza moved to France with her husband. In that time, new evidence surfaced and when Esparza re-entered the United States in October 2012, landing in Boston, she was arrested and extradited back to Orange County to face charges related to Ramirez's murder. Gries, Van, and Tran were arrested shortly thereafter.
Senior Deputy District Attorney Mike Murray of the Homicide Unit is prosecuting this case.
###
TONY RACKAUCKAS, District Attorney
Susan Kang Schroeder, Chief of Staff
Office: 714-347-8408
Cell: 714-292-2718