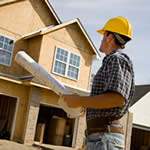 City of Santa Ana, Downtown Orange County Community Alert:
WEB INSPECTION SCHEDULING GETS CUSTOMERS ON-LINE RATHER THAN IN-LINE
SANTA ANA, CA (September 25, 2012) – The City today announced the launch of the Online Inspection Scheduling application. This new feature provides homeowners and contractors a convenient way to view and schedule building inspections with a few clicks of a mouse. Inspection Scheduling joins a growing number of online services being offered by the City to increase customer convenience and satisfaction. "With this new service, the City takes another step to use technology to improve government," said Mayor Miguel Pulido.
The City will continue to accept inspection requests by phone, but expects the convenience of 24/7 access will soon make this the preferred method for scheduling inspections. The new feature also offers e-mail and text message inspection reminders upon request.
"Increased access to City Hall through e-Government is a focus of the City's technology efforts", said Jay Trevino, Executive Director of the Planning and Building Agency. "Online applications give customers choices, improve convenience and can eliminate those extra trips to City Hall."
For more information about online inspections please visit: http://www.santa-ana.org/pba/OnlineInspections.asp
###