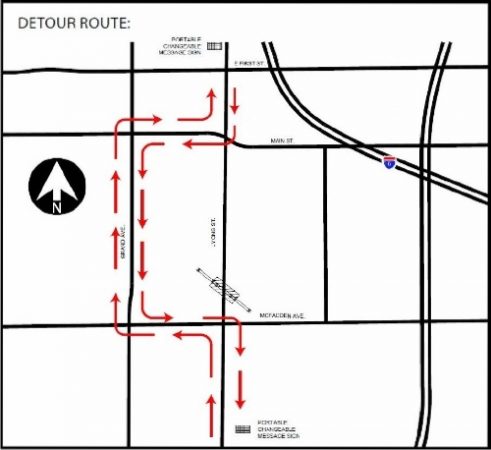 There will be a full road closure on Lyons Street at the train crossing starting Friday, March 4th at 4 p.m. until Sunday, March 6, 2022, ending at 5 p.m. The road closure will be in place day and night to perform maintenance work on the railroad tracks.
Please follow detour signage. Access to residents and businesses will be maintained.
We recommend using alternate routes or plan for possible delays since this road closure will impact traffic flow. We apologize for any inconvenience and thank you for understanding.
Who do you support for the O.C. Board of Supervisors in District 2?
Questions and concerns can be directed to Laurene Lopez at 213-452-0433 or to communityrelations@scrra.net.
Even within Quiet Zones, this work could lead to:
• Possible Train Horns
• Noise
• Light from maintenance vehicles or activities
Please note all construction dates and times are subject to change without notice. There may be additional clean-up and preparation work before and after the project is completed.
Any trains that operate through the area will do so according to the Quiet Zone standards as required by federal law. Residents may hear trains operating during this time. A train will blow its horn if a person or vehicle is on or near the tracks. Horns will be blown in non-Quiet Zone areas.