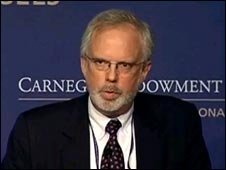 Congresswoman Loretta Sanchez, Representing California's 47th Congressional District
PRESS RELEASE, FOR IMMEDIATE RELEASE: August 18, 2011
MEDIA CONTACT: Adrienne Watson 202-309-0825
SANCHEZ EXTENDS INVITATION TO U.S. AMBASSADOR TO VIETNAM DAVID SHEAR TO JOIN VIETNAM HUMAN RIGHTS PANEL
WASHINGTON, D.C. – Congresswoman Loretta Sanchez (CA-47) today extended an invitation to the newly confirmed U.S. Ambassador to Vietnam David Shear to join her in Orange County for a Vietnam Human Rights Panel with the Vietnamese American Community of Orange County. Rep. Sanchez is co-chair of the Congressional Caucus on Vietnam and her district is home to one of the largest and most vibrant Vietnamese communities outside of Vietnam.
The panel will discuss the ongoing human rights violations and arrest of democratic activists, land protesters, religious leaders and students in Vietnam. Rep. Sanchez and the Vietnamese community have been shocked and disappointed by the Vietnamese government's reluctance to address systemic human rights abuses in Vietnam, including religious and political persecutions.
"I would like to sincerely congratulate David Shear for his recent confirmation as the U.S. Ambassador to Vietnam. I am fully aware that it was an extremely long and arduous process but I hope we can now start working together to continue to advocate for human rights in Vietnam. I am pleased to invite Ambassador David Shear to join us at this Human Rights Panel and I would be honored to have him in attendance," said Sanchez. "Many of us have pertinent questions for Ambassador Shear regarding how the United States plans to address the dismal state of freedom of the press and freedom of speech and other ongoing human rights violations in Vietnam, especially at a time when the Vietnamese government is expressing interest in becoming more integrated with the global community. Vietnam remains one of the world's most repressive countries where religious and political persecutions are concerned and this must end before the Government of Vietnam enjoys the benefits of membership in the international community."
Congresswoman Loretta Sanchez is proud to represent California's 47th Congressional District, which includes the cities of Anaheim, Garden Grove, Santa Ana, and parts of Fullerton in Orange County. She serves as Ranking Member of the House Armed Services Subcommittee on Strategic Forces and a senior member of the Committee on Homeland Security. Rep. Sanchez is also a member of the fiscally conservative Blue Dog Coalition and sits on the bipartisan, bicameral Joint Economic Committee.
# # #
United States House of Representatives
1114 Longworth House Office Building • Washington, DC 20515
Phone: 202-225-2965 • Fax: 202-225-5859