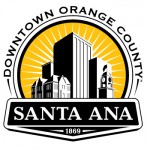 Community: SANTA ANA RISING TO THE CHALLENGE – TOGETHER Please Join the City of Santa Ana at an Upcoming Community Budget Forum
SANTA ANA, CA (May 28, 2013) – The City of Santa Ana is on the road to economic recovery and everyone is invited to participate in shaping the City's vision through the budget process. Attendees will receive insightful information on the City's fiscal health that they can share with their neighbors. Don't miss this important opportunity to participate in the City's budget process.
When: Wednesday, May 29, 2013, from 6:00 pm to 8:00 pm
Where: Santa Ana Council Chambers
22 Civic Center Plaza Drive
Santa Ana, CA 92702
For additional information please contact the City Manager's Office at 714-647-5200.
*******************************************************************************************************************************************
SANTA ANA: ACEPTANDO EL DESAFIO – JUNTOS
Por favor Acompañe a la Ciudad de Santa Ana en un Foro Comunitario Sobre el Presupuesto de la Ciudad
La Ciudad de Santa Ana invita a los miembros de la comunidad a asistir a un foro para hablar sobre el presupuesto de la Ciudad.
SANTA ANA, CA (28 de Mayo 2013) – La Ciudad de Santa Ana está en el camino a la recuperación económica y todos están invitados a participar en formar la nueva visión de la Ciudad a través del proceso presupuestario. Los asistentes recibirán valiosa información sobre la salud fiscal de la Ciudad que podrán compartir con sus vecinos. No se pierda esta importante oportunidad de participar en el proceso presupuestario de la Ciudad.
Cuando: Miércoles 29 de Mayo de 2013
6:00 pm to 8:00 pm
Donde: Santa Ana Council Chambers
22 Civic Center Plaza Drive
Santa Ana, CA 92702
Para más información por favor comuníquese con La Oficina del City Manager 714-647-5200
####