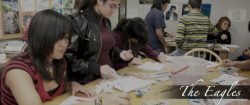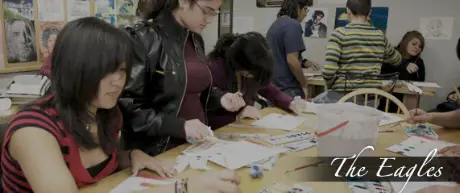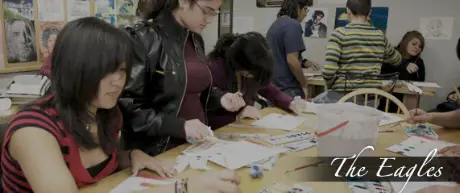 OLIVE CREST'S NOVA ACADEMY, RECENTLY NAMED ONE OF THE BEST HIGH SCHOOLS IN CALIFORNIA BY U.S. NEWS AND WORLD REPORT, NOW REGISTERING STUDENTS FOR FALL SEMESTER
With small classes, personalized attention and the opportunity to take college courses, NOVA helps all students—including at-risk teens—excel in high school
Parents and students invited to learn more about the benefits of NOVA and tour the campus during an Open House on Monday evening, August 9th at 6:30pm
Olive Crest's NOVA Academy, recently awarded a 2010 Bronze Medal by U.S. News and World Report in their rankings of the Best High Schools in California, is currently registering students for the Fall 2010 semester. Students ages 14– 20 can register to enter grades 9 through 12; school begins on August 30, 2010. Families are invited to:
Pick up an application at the NOVA offices at 2609 W. 5th Street, Santa Ana between the hours of 7:30am and 2:00pm; OR
Call 714.569.0948 to request that an application be mailed to them; OR
Attend an Open House on Monday, August 9th at 6:30pm at the NOVA campus on 5th Street (applications will be available at the meeting).
NOVA Academy is an Early College High School that offers unique opportunities to teens who are not only committed to succeeding in their high school careers, but also want a chance to take college courses as well. These include teens from low-income families, those who will be the first in their families to graduate from high school or college, and at-risk kids. NOVA Academy is the first early college high school (ECHS) model in the country—and currently the only one in Orange County—to address the unique learning, emotional and financial issues of these students The school provides individualized support to assist the students through the complicated college application process. NOVA ECHS serves students in grades 9th, 10th, 11th, and 12th.
With 206 students total (2009-10), NOVA is able to offer small classes, personalized attention, extensive teacher involvement, a bilingual English-Spanish environment, and complete financial support to help kids excel in school. NOVA students can begin taking college classes as early as the second semester of their 9th grade year, and also have the opportunity to begin vocational courses. The costs of college tuition and books are completely covered by NOVA.
Founded by Dr. Donald Verleur, a leader in education for at-risk youth and the founder of acclaimed nonprofit Olive Crest, NOVA is funded in part with a grant from the Bill and Melinda Gates Foundation through the Foundation for California Community Colleges.
# # #
Media Contact @ CurrentPR
Alison Hill 714.444.9731, ext. 201, alison@currentpr.com