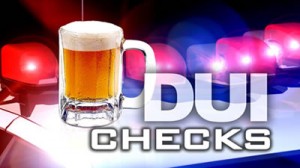 NEWS, FOR IMMEDIATE RELEASE
Contact: Lt. Jeff Hallock (714) 647-7042, JHallock@ocsd.org; Emily Osterberg (714) 647-1840, EOsterberg@ocsd.org
INDEPENDENCE DAY HOLIDAY WEEKEND AVOID DUI CAMPAIGN –FINAL REPORT
DUI Arrests & Fatalities Down
SANTA ANA, Calif (July 8, 2014) – The Independence Day Weekend Anti-DUI crackdown is reporting DUI arrests from local routine traffic enforcement and special 'Avoid the 38' DUI deployments in Orange County.
From 12:01 AM, Thursday July 3, 2014 through Midnight, Sunday July 6, 2014, officers representing Orange County law enforcement agencies arrested 214 individuals for driving under the influence of alcohol and/or drugs. There were no DUI related deaths reported during the four-day campaign. Last year, the holiday was a five-day campaign period which resulted in 247 arrests and 2 DUI deaths. (NOTE: These numbers are only provisional with some agencies yet to report)
Law enforcement officials will be conducting its next major Avoid DUI campaign throughout the county and region during the 18-Day Summer Campaign beginning August 17th and ending on Labor Day weekend. Sheriff, Police and the CHP encourage all motorists to watch for and report impaired drivers every trip around town by calling 9-1-1.
Funding for this program was provided by a grant from the California Office of Traffic Safety, through the National Highway Traffic Safety Administration.
MEDIA NOTE: 'Avoid' programs, named for the number of police agencies in each county, will be conducting other enforcement efforts during special events with identified DUI problems. In recognition that the summer season is among the deadliest time of the year, law enforcement agencies throughout the county will be making every effort to arrest drunk drivers before another life is lost.
###