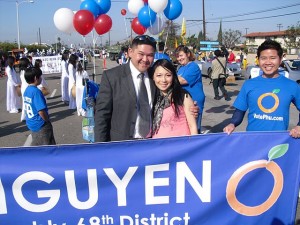 June 12th is Flag Day Celebration!
67th AD Democratic Alliance Invites You to Celebrate Flag Day and Several Outstanding Democrats
June 12, 2010
8th Annual Flag Day Celebration
Elks Lodge
11551 Trask Avenue
Garden Grove
Noon until 3 pm
Hot dogs and apple pie!
Tickets: $25 for adults; $15 for students
Come and Celebrate
Consuelo Nieto Award for Patriotic Activism
Phu Nguyen
Chauncey Alexander Award Recipients
George and Louise Giacoppe
Profits to Fisher House and the Soldiers Project Charities
Come out and celebrate at this wonderful event recognizing the significant contributions made by these three outstanding Democrats.
Sincerely,
Frank Barbaro
Chair
Democratic Party of Orange County