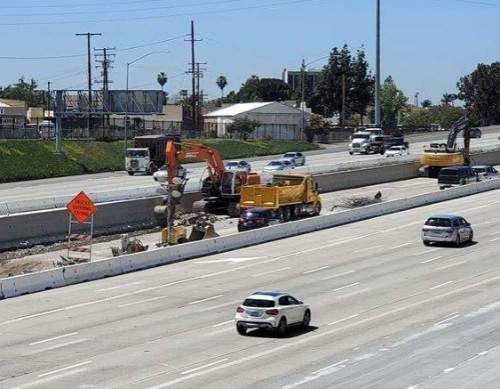 The I-5 Central Corridor HOV Project is scheduled for nighttime construction, on Monday, May 4th, from 8:30 p.m. to 6 a.m. nightly through Friday, May 8, 2020. Construction crews will be conducting electrical work on the northbound I-5 between SR-55 and SR-57.

The following closures are scheduled during this time:

• Northbound I-5: Right lanes between First Street and SR-22
• Northbound I-5: Fourth Street on-ramp, use First Street
• Northbound I-5: 17th Street on- and off-ramps
• Northbound I-5: Main Street on-ramp

Please avoid the I-5 freeway if possible and expect delays. We apologize for any inconvenience and thank you for understanding.

Should you have questions with the construction please call (800) 724-0353 or e-mail central5fwy@octa.net.

To sign up for construction alerts or for more information, visit www.octa.net/i5Central. Dates and times are subject to change if there is inclement weather or if there are unforeseen operational factors.